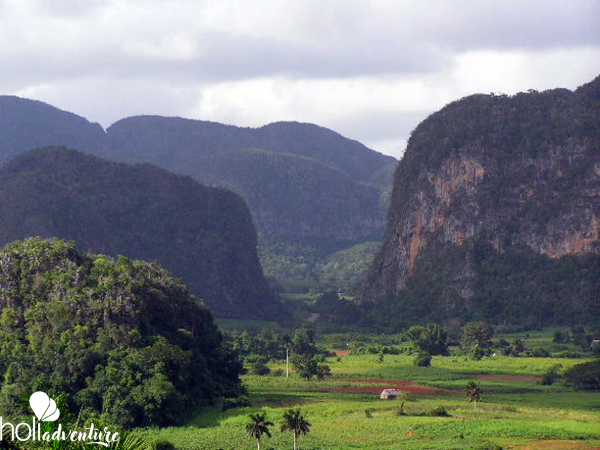 from $62.00
"Viñales" Tour
Departure from Habana
General Information
Category: All day tours
Modality: Landing tours
Duration: 10 hrs
Departure time: 7:30 hrs
Tour guide: No
Children are allowed: Yes
Languages spoken: Spanish, English, French, Italian, German, Portuguese and Russian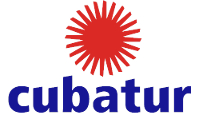 Program Details
"Viñales" Tour
It takes about two and a half hours from Havana to enjoy Cuba's most beautiful landscape, Viñales Valley, 80% of which is dedicated to tobacco production, providing the best leaves for the finest Cuban Cigars. With your tour guide, you will visit a typical private farmer's house, where tobacco leaves are grown, and see how cigars are rolled. You can also visit Mural de la Prehistoria and have a nice boat ride in the underground waters of Cueva del Indio. Typical Cuban lunch will be served in the area.
• Pick up at the hotel and departure to Pinar del Río.
• Short stop at Las Barrigonas ranchón, surrounded by typical peasant houses and tobacco plantations.
• Walk through the Viñales Valley, declared Cultural Landscape Protected by UNESCO and National Natural Monument.
• Visit the Casa del Veguero, where you can enjoy a welcome cocktail and also appreciate the tobacco plantations that are there they find cultivated (if it is growing season);
• Visit to the Mirador de Los Jazmines, a place that offers a beautiful overview of the Viñales Valley;
• Visit to the Cueva del Indio with boat ride on the river that runs inside;
• Lunch at a local restaurant;
• Visit to the Mural of Prehistory that shows the process of evolution of life in the Sierra de los Órganos, from the mollusk to the first indigenous inhabitants of the place;
• Back to the hotel.
TIPS: • Recommended: light clothing, sunglasses, hats or caps, tennis, sandals or comfortable shoes, sunscreen, camera and water bottle.
•• The pick-ups can have a delay of up to 10 minutes, depending on the number of hotels and the punctuality of the customers.
• The order of execution of an excursion can be varied depending on factors external, atmospheric or adjustments according to the amount of pax of the day.