GEELY EMGRAND EC 820
or similar
MANUAL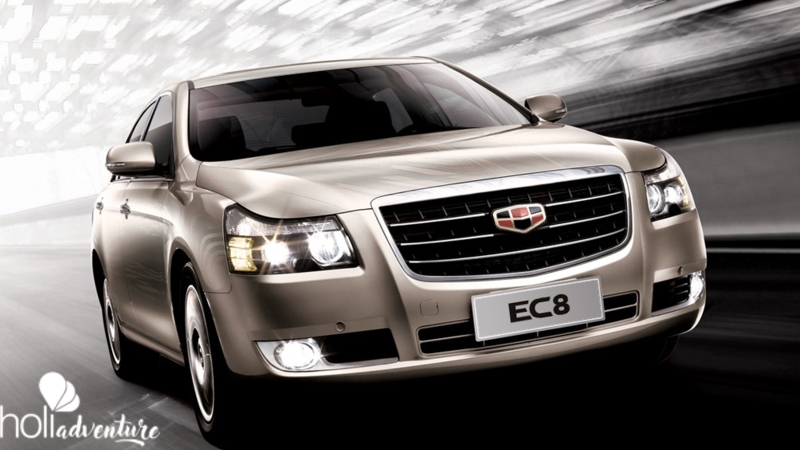 General Information
Category: Medium High
Car type: Sedan
Transmission: Manual
Number of persons: 4
Number of doors: 4
Number of bags: 2-small, 1-big
Engine: 2.0 Lts
Fuel tank capacity: 63 Lts
Consume: 8 Km/Lts
Fuel type: Gasoline
ABS System
Air - conditioning
Airbag
Assisted Steering
CD Audio System
Centralized electronic door locking
Electronic window controlled from the driver's seat
Front and rear seat belts
Remote-control centralized door locking
Safe and movable seats
Additional charges
Additional charges are payable directly to car rental company at the time of rental and pick-up. Cash, Visa and MasterCard credit cards are accepted.
250.00 CUC Refundable Guarantee Deposit.
20.00 CUC Liability Waiver (Per day).
3.00 CUC Additional Driver (Per day).
20.00 CUC Airport Collection Fee.
10-250.00 CUC Drop off charges, depending on distance between pick up and drop off locations.
115.00 CUC Extra days charge.
FREE Daily Kms.
Fuel in Tank-Special Gasoline 1.30 CUC / L, DIESEL 1.00 CUC / L.